I really like fantasies, but over the years I seem to have accumulated lots of unfinished books and series. I thought, instead of just listing them, it would be interesting to list them with reasons for ditching so many of them mid-way.
So here are some of the reasons devoting time to fantasies ends up being frustrating:

1) When it feels like the authors went through plotting fatigue by the time they get to the penultimate book in the series!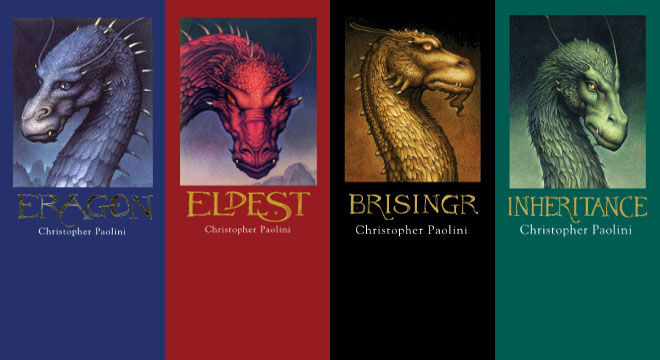 I felt that way when I read Brisingr. I just thought it opened up too many plots and meandering directions, so I wasn't too interested in reading the final one.  But this is a series I would like to re-read someday and hopefully finish!
2) When you search for, and read a standalone. But, it ends up being a series!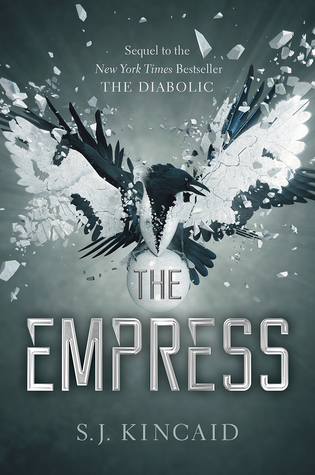 So, I search for and pick a standalone to read (which is like a Unicorn in fantasies these days). I love it and…. then go online and discover that the author has announced a second book. My initial reaction is positive, but then I wonder, why can't a standalone stay that way???? Over time, I have realized I don't do the whole "waiting for the next book in the series to read" thing too well.. because:
3) When, by the time the next book comes out, I forget the events of the previous book .
I feel like so much time has passed, and it is hard to invest time and re-read a 400+ page book just to refresh memory. And sometimes, it takes longer to get the next book.. especially if you are relying on your library (and you are in some gazillionth position in the Holds queue). Well, I did end up buying Wayfarer (through a B&N card gifted by a friend <3)  , and it is still lying on my bookshelf…. I loved Passenger, and so, I want to get back to the series this year.. Moreover, I think I must have forgotten most of Passenger by now, so it would be like reading a new book all over.
4) When fantasy demands uniterrupted reading time, especially if it is too rich in world-building (almost info-dumpy)
And it is not always possible to devote such time. I find it harder to get back to fantasies, if I keep taking breaks of  a few days at a time … With the huge cast, places, timelines, magic systems… It is overwhelming trying to recollect what happened the last time I read. In comparison it is easier to get back to half-read books from most of the other genres.
Maybe I have just lost touch with… getting through heavy fantasy reads? To get past this, I have decided to set my primary reading goal this year as to: High fantasy – especially Brandon Sanderson and Patrick Rothfuss books .
I don't think I am ever going to get back to Nevernight though.
5) When it is hard to find a fantasy book that does: 1) Not classify as dystopian in Amazon/Goodreads 2) Not comprise of a female badass teenage MC who is a special snowflake 3) Not have a Chosen One trope 4) Not have a friend-zoned best friend.
Now, I know all genres have tropes, stereotypes 'n all, and TBH I don't even mind these tropes most of the time.. as long as it does not have most of them in every book!!! To some extent, I feel it is also because I have stopped looking past the usual and oft-repeated "popular" recommendations on social media. So, this year, I have decided to read some of the "older" books and look into more adult fantasy recommendations in the blogosphere. Let's see how that goes!
So, what is your favorite genre? Do you read lot of fantasies? Is there any genre that you had given up on but want to try with renewed enthusiasm in 2018? Hit me up with some recommendations in the comments below!!!